Italy is one of our favorite travel destinations. There is so much to see and do you will never get bored, from the ruins to the big cities with impressive monuments, to the picturesque sprawling vineyards, Italy is divine in every way. We've compiled a list of the 21 Best Tips When Traveling To Italy which we hope will help you during your Italian getaway!
We spent a month traveling throughout Italy, starting in the southern region, and ending in Venice. We spent a great deal of time driving through the country roads exploring on our own, which was a lot of fun.
1.  Firstly, travel with the smallest suitcase, with the least amount of luggage you can get away with. There are lots of cobblestone streets, hills, and stairs throughout Italy. Do yourself and your back (or in my case, my husband's mood) a favor and pack lightly.
2.  Learn a few Italian phrases because most people do not speak English. We found many Italians to be more receptive in helping us when we asked the question in Italian or at least tried a few words of Italian. We had one negative experience when a grocery worker actually wouldn't help us because we didn't speak Italian. He told us, "you're in Italy, speak Italian." With the exception of that experience most people were friendly.
Affiliate Disclosure:  2 Traveling Lovers contains affiliate links. If you make purchases through these links, we will earn a commission at no extra cost to you. These commissions help reduce the ever-increasing cost of keeping this site active, along with enabling us to bring you more quality information regarding travel. Thank you for supporting our blog.
3.  Many restaurants and shops close between 1 pm – 4 pm for naptime or riposino. Most restaurants don't open for dinner until 7 pm, and most Italians typically eat dinner around 9 pm. There is a pre-dinner aperitivo which is enjoyed between 5 pm – 7 pm. An aperitivo is a drink meant to prepare your stomach for the meal. The traditional drinks are Vermouth, Negroni, Spritz, or Prosecco.
4.  When eating at a restaurant, it's common for a service charge to be added to the bill. The service charge is typically 2 euros per person if you want to sit at a table and eat. If you take the food to go or "take away" as they call it, there is no service charge. The service staff earns a competitive wage in Italy so most locals do not tip or they will leave a minimal amount for excellent service. A rule of thumb is 10% for excellent service is sufficient.
5.  Be prepared to pay for a glass of water in a restaurant. The waiter will typically ask you if you prefer sparkling or still water (tap water isn't served in a restaurant).
6.  If you love wine (as we do), try the house wine when dining out. We love Italian wine, and the house wine or 'vino della casa' was always an excellent choice for us. The waiter will bring it out in a carafe, pitcher or jug and it's quite reasonably priced. A liter usually cost under $10 and like I said it was tasty every time!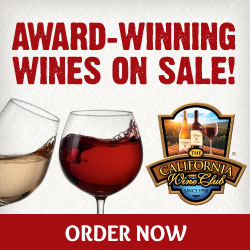 7.  When you're out sightseeing for the day, be sure to bring a refillable water bottle if you're in a bigger city. There are water fountains throughout the city where you can refill your water bottle with fresh, clean water. This is a savings when you go to a restaurant too, as you will already have your water. 🙂
8.  Pizza, pastry, and gelato shops are everywhere! Don't worry if you're hungry during the 'riposino time' as you should be able to find pizza or gelato for a quick treat. Pizza is one of the foods in Italy, which is relatively cheap (2-3 euros a slice).

9.  Try to stay in accommodations as close to the city center as you can afford in the bigger cities. Transportation costs can add up quickly, and the aggravation of sitting on a bus for extended periods can grow old. We stayed in the northern end of Rome (still in the circle), and to be honest, it was too far from the main tourist attractions. At one point it took 2 hours to travel less than 12 miles by bus from our hotel in northern Rome to Vatican City because of the traffic. If you don't stay in the city center, check the train schedule first before the bus, because it's usually faster.
10.  If you go outside the big cities, rent a car. We do not suggest renting a car in the bigger cities because the traffic is horrible and public transit is readily available. One thing to keep in mind is most rental cars are manual (stick shift), so if you're not comfortable with a manual, it will cost you a bit more to rent an automatic as they aren't as prevalent. We rented a car to drive from Rome through Tuscany, and it was an unforgettable once in a lifetime experience we highly suggest. If you want to read more about our Tuscany Road Trip, click here.
11.  If you plan to leave the big cities, we suggest you download Google Offline Maps. Internet service can be spotty outside of the bigger cities. If you're concerned with using too much data, these maps won't use your data.
12.  If you rent a car, be sure to abide by the traffic laws, so you don't come home to tickets. There are traffic cameras throughout Italy, so be careful. We heard a few horror stories of people going home to find tickets for parking or speeding. Be especially cautious when parking, we found the signage to be lacking.
13.  We used Flixbus when traveling in between cities. It was inexpensive, clean, has internet service, and it was an overall great experience for the money. There are other options in regards to High-Speed Rail or other trains, but we chose to use Flixbus often as it was easy on the pocketbook.
14.  Consider buying a SIM card at the airport rather than paying the higher international fee to your cell phone provider as it's relatively cheap. Our cell phone bill is typically $100 per month for two phones. Since we are long-term travelers, we had to put our T-Mobile plan phone number on hold because we spent more time outside of the country than in the United States. We started purchasing a SIM card upon entering a new country. The SIM card has reduced our monthly cost by half for two phones. For the vacationer, this is a good idea because you won't have to use your data, which can be expensive when traveling internationally.
15.  Be sure to purchase tickets online in advance for popular tourist attractions. We bought our tickets for the Colosseum a few days in advance, and we were really glad we did! Once we got to the Colosseum there were two separate lines, one to buy your tickets and one for the people who reserved their time online and both lines were long. The people who bought tickets at the door waited in BOTH lines before entering the Colosseum, which took hours. When you buy your ticket online, you will be able to reserve the time you want. By the way, if you visit the Colosseum on the first Sunday of the month it's free, otherwise, it's 12 euros.
16.  Bring change (usually 1 euro) for the grocery store if you want a cart. To use a cart, you will have to deposit one coin for the cart to release, and when you're finished with the cart, you will get your coin back. Also, when buying produce you will need to weigh and tag the items yourself instead of the checker at checkout. Make sure you do this beforehand; otherwise you will find out at the checker, and that's not fun. Bring your own bags or pay the 10 cent fee.
17.  If you love cheese, you will be in heaven when you visit Italy! I never realized there are so many varieties of cheese. There are some shops just dedicated to selling cheese (be prepared for the smell) although the grocery stores have an excellent selection too.
Living in the mountains for a week
Bonus Tip – Make sure you drive through the small towns and stay where tourists don't go!
Food, Rome & Cinque Terre
18.  Of course, you can't go to Italy without seeing Rome and other big cities, but we suggest to travel to the countryside and through the small towns if you have time. There is so much beauty, culture, and history traveling the back roads of Italy.  If you go to Rome, especially in the summer, you're going to be overwhelmed with tourists. Being honest, my husband Joel didn't even like Rome. He felt it was dirty and too busy.  I loved the experience even though it was busy, don't miss it.
19.  If you only have a short time to visit Cinque Terre, make sure you get a day pass for the train. It's the easiest way to see all five towns. You can park in La Spezia, buy a day pass for the train and jump on and off at each town. Our Cinque Terre video on Youtube shows exactly where there is free parking to save you 15 euros. From the parking lot, it's a simple walk to the train station. Our favorite was Monterosso which is the last town you will come to. It's a long day but don't quit before you get here. The sunset was beautiful; the beach was very relaxing to sit and have a glass of champagne while enjoying the ocean view.
20.  Don't miss Venice.  We read online many people didn't like Venice or suggested only staying a night or two.  We went in June and I was surprised to find it not too busy at all especially compared to Rome.  It was a magical place with the waterways woven throughout the city, the gondolas, cute restaurants and shops that lined the streets.  The views were gorgeous and we had fun walking the streets admiring the architecture.
21.  Keep an eye on your bags, especially on the train or bus. We didn't have anything stolen; however, our daughter who traveled to Italy a couple of months later had her backpack stolen from the overhead bin while riding on the train.  The guy got off the train a few stops before her and he took her backpack with him.  She lost 1/2 her clothes, money, and brand new computer.  If anything like this should happen to you, make sure you contact the police within 24 hours so you can claim it with your travel insurance company.  Here's the company we use if you're interested in checking prices.  She didn't have travel insurance, in hindsight, she wished she did.
More 2 Traveling Lovers Article & Video links from Italy:
We spent a month traveling throughout Italy.  If you're interested in visiting the area, we hope you will find our articles and videos helpful.  All of our posts have a video included, and we have new videos on our YouTube channel. Be sure to subscribe to our YouTube channel (2 Traveling Lovers) too so you won't miss a video.
Below are a few articles and videos from our stay in Italy:
Must See Small Town Wineries In Italy
Cost Of Living For A Couple In Italy
2 Traveling Lovers Videos ONLY on YouTube
Boating Along The Amalfi Coast
What's It Like Living In The Italian Mountains
1 Week Road Trip Through Tuscany
Cinque Terre – 5 Towns, 1-Day… Here's How
VIEW IMAGES FROM THIS TRIP
I hope you found our tips of the 20 Best Tips When Traveling To Italy to be useful and you are excited to visit.
 Our Mission
Our goal while traveling the world is to help couples find the best cultural experiences in every country while keeping costs very reasonable. We have become experts in planning travel and not breaking the bank!!
If you decided to subscribe to our website and become part of our travel community, we want to welcome you and thank you for your support.  We strive to bring you valuable information towards your travels and we want you to know we are here to answer any of your travel questions.  We give a great deal of FREE information to make your lives easier. Learn from our mistakes!!
We also have an Instagram, Facebook, Pinterest, and Youtube Channel all at @2travelinglovers.     
Travel Resources
If you are interested in checking hotel prices we have found booking.com to have the most competitive prices.  Click here to check out hotels.
The drone we use is the DJ Spark with Remote Control Combo.  We like this drone because it's compact, it's effortless to take on trips, it's easy to fly, and it shoots 1080p.  All of our drone footage on our blog posts and youtube videos are taken with this drone. We highly recommend it. If you are interested in checking it out here is the Amazon link:  Click here.             
Another item we use daily is our Primocean Backpack with an insulated cooler bag.  We use this as Christie's carry on bag on the plane and as our cooler at our final destination.  We used to use a different backpack and we switched to this one because it's better made of durable material with quality zippers.  We love this backpack!!  The cooler section is smaller; however, all the compartments and the quality of the backpack make it a much better choice for basically the same cost.  We wish we would have thought of this item a long time ago. If you are interested in checking it out here is the Amazon link: Click Here.  
Affiliate Disclosure:
2 Traveling Lovers contains affiliate links. If you make purchases through these links, we will earn a commission at no extra cost to you. These commissions help reduce the ever-increasing cost of keeping this site active, along with enabling us to bring you more quality information regarding travel. Thank you for supporting our blog.
We decided to visit Portugal during our last trip to Europe. It was a three-month trip, starting in Greece, then Italy, and finally ending up in Portugal. We split the month between Porto and Lisbon. We couldn't have been happier with our choices. In this post, I will...